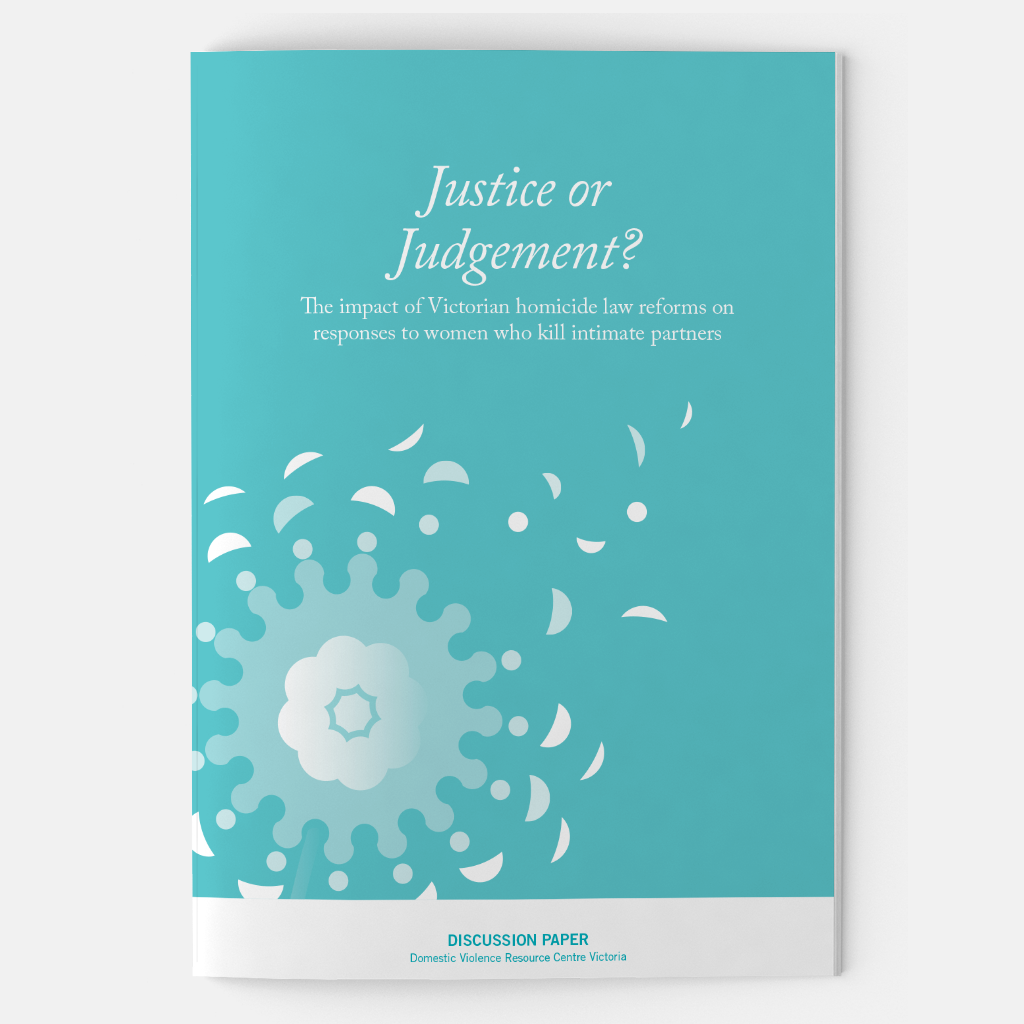 Justice or judgement? The impact of Victorian homicide law reforms on responses to women who kill intimate partners (2013)
---
Reforms to homicide laws in Victoria were introduced in 2005 to improve legal responses to women who kill abusive intimate partners. This new discussion paper by DVRCV and Monash University, Justice or Judgement? The impact of Victorian homicide law reforms on responses to women who kill intimate partners, examines whether the reforms are working as intended.
The research identifies that 31 men and eight women have been prosecuted for killing an intimate partner since the reforms were introduced.  It provides a detailed analysis of court transcripts in seven cases of women who have killed their intimate partners or ex-partners.
The analysis shows that, while there are some encouraging signs, family violence is still receiving only limited recognition in cases of women who kill, and very few women succeed in arguing that they acted in self-defence.  The paper also highlights the continued need to retain defensive homicide as a 'safety net' partial defence for women who are not able to successfully raise self-defence.
The research indicates that:
there is little recognition of the impact of non-physical forms of violence (such as threats, psychological and sexual abuse) on women's actions
women continue to plead guilty to lesser offences (manslaughter or defensive homicide) rather than argue self-defence
gender-based stereotypes continue to influence what is seen as a reasonable response for women who act in self-defence
the new family violence evidence provisions are not being adequately used.
Size information
Dimensions: 176 x 250 mm (B5)
Pages: 58
---
Share this Product
---
More from this collection